Celebrate National Tortilla Chip Day With A Yummy Dip
Tortilla chip lovers Feb. 24, 2020 is the big day. Check out these recipes to help you celebrate National Tortilla Chip Day with a yummy dip for your chip.
Rotel Dip
Rotel has become my friend these last few years since I discovered it. It's diced tomatoes with some spices and good stuff added for flavor. This Rotel dip is super easy and would be so yummy with your tortilla chips. It has 1lb. ground beef, 10 oz can Rotel, and 1 lb. Velveeta. Yep, that's it. Cook your ground beef and mix/warm it up with your other 2 ingredients and you are done. Wanna change it up? Substitute sausage for your ground beef and cream cheese for the Velveeta.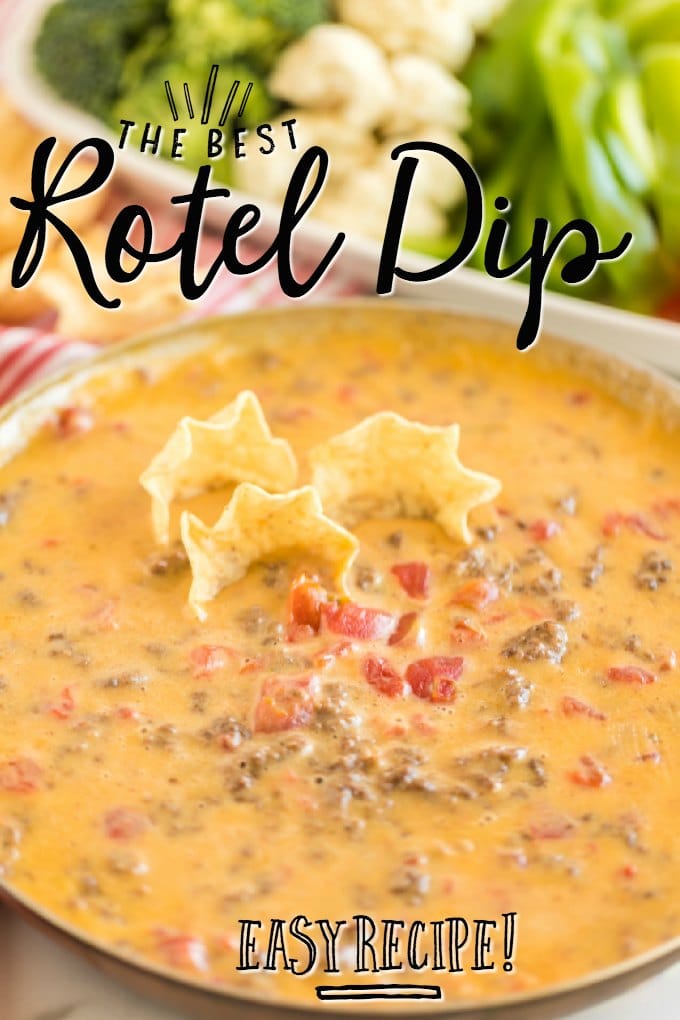 Crack Dip
This dip has a little kick. The recipe calls for Mexicorn, which I have never heard of. Apparently you can find it near the other canned corn or else in the Ethnic/Hispanic section. Add in some jalepenos and green chilies and you have the beginnings of a great dip to help you celebrate National Tortilla Chip Day.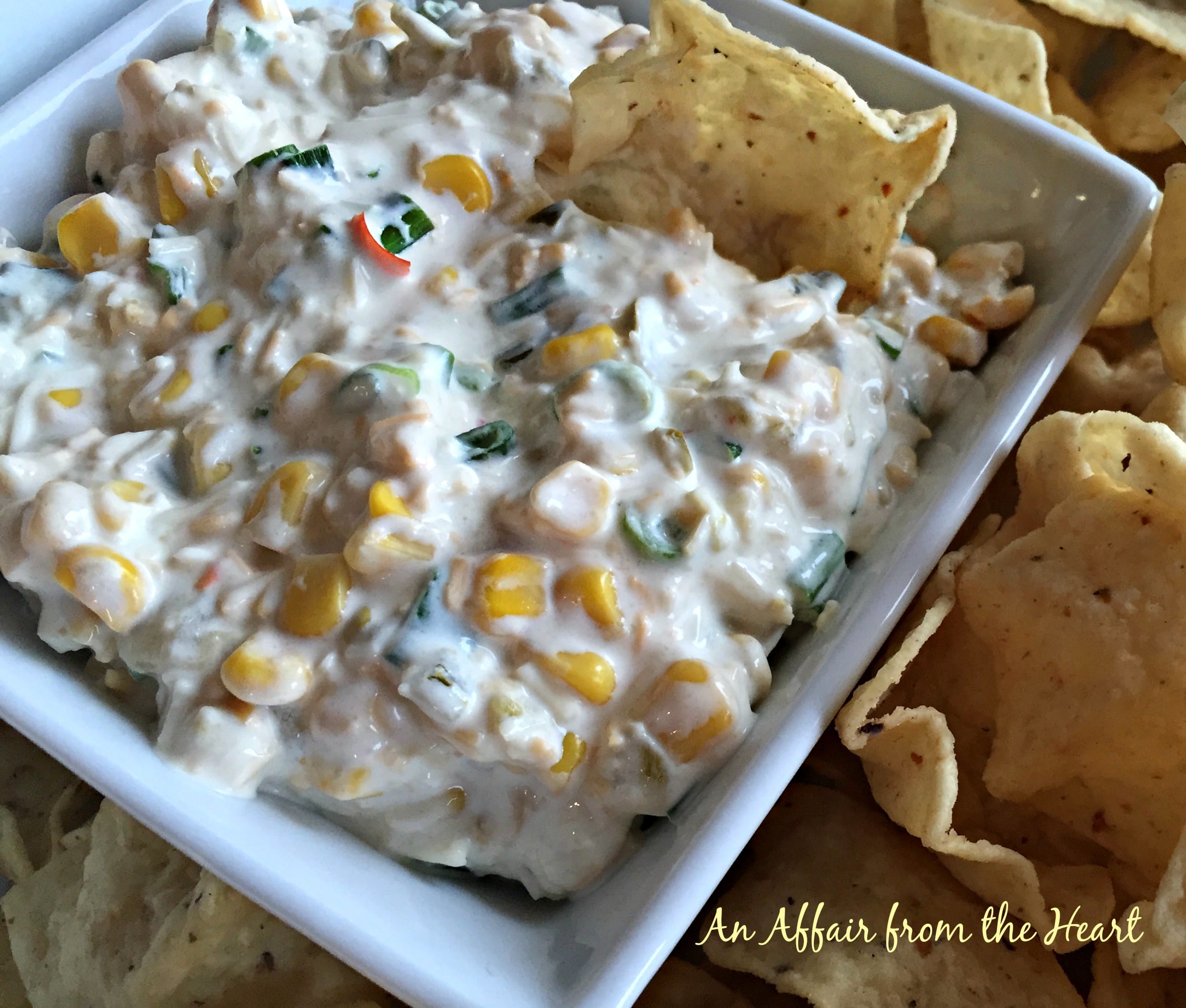 7 Layer Dip
It's a classic and has to be included in yummy dips to eat with a tortilla chip. Besides your basic guacamole, sour cream, cheese, and toppings layers, the bottom layer is where the action is. It has refried beans and Rotel (our new friend) mixed with taco seasoning spices. That layer is really where the magic happens. Then grab your tortilla chip and dive into this yummy dip.
Texas Caviar
Love it. It's one of my favorites. There is no Velveeta, cream cheese, or mayo base to this Texas caviar dip. It's just the good stuff. Avacodo, corn, black eyed peas, and black beans just to name a few of the yummy ingredients. Zesty Italian dressing is the liquid that brings this dip all together in the end. It's good. Really good.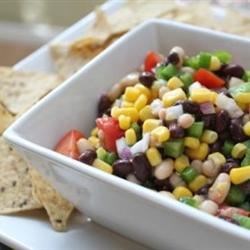 Crab Rangoon Dip
This is a new one for me. I had actually never heard of crab rangoon. It has crab, cream cheese, parmesan cheese, need I say more.
Spinach Artichoke Dip
Artichokes were first introduced to me in this dip. It's the only time I'll consume them with warm spinach (I'm not the best vegetable eater). This spinach artichoke dip is really yummy. It would be such a treat for your tortilla chip to be dipped into on National Tortilla Chip Day.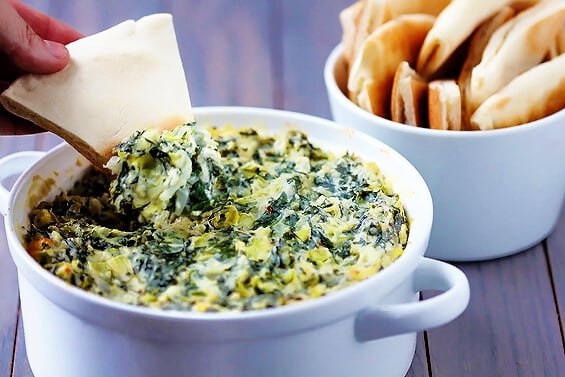 King Ranch Chicken Dip
This is a dip that was a casserole in a former life. Head over to A Spicy Perspective to get the recipe and celebrate National Tortilla Chip Day with this yummy dip.
White Queso Dip
This dip calls for 1lb. white American cheese, 1 cup half and half, and 1/4 cup salsa verde. Seriously, that's it. So what are you waiting for. Go, make it right now!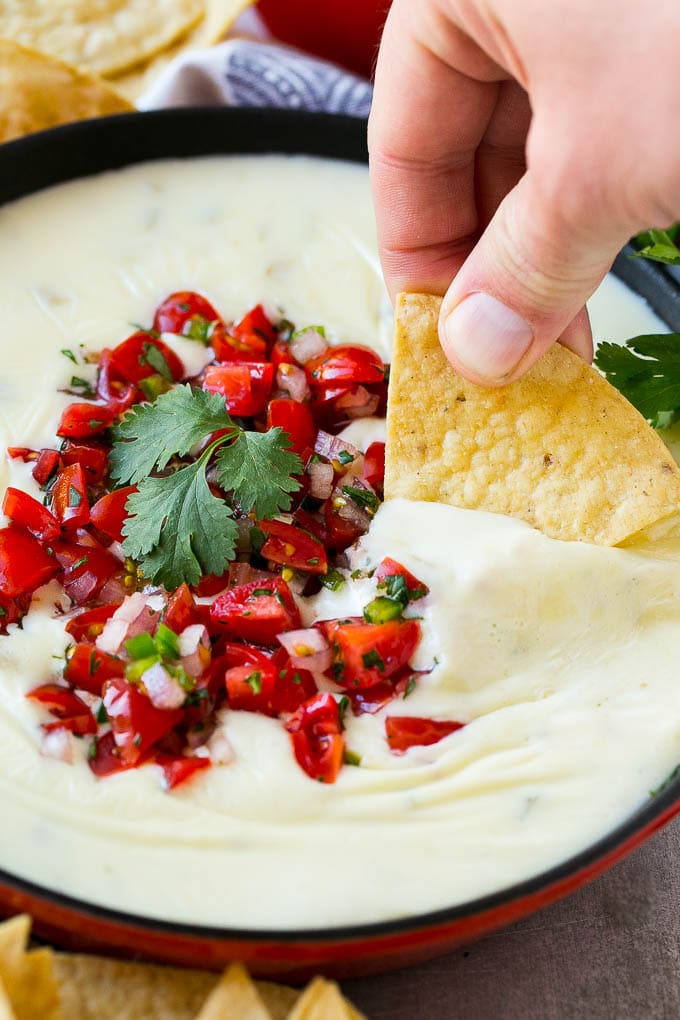 Any day you can eat tortilla chips is a good day. So on Feb. 24th celebrate National Tortilla Chip Day with a yummy dip for your tortilla chip.