Creative Guest Book Alternatives
You'll often want a guest book at the event you are celebrating. Break away from the average book and try one of these creative guest book alternatives.
Drop Top Frame
I first encountered this creative guest book alternative at a baby shower. I was able to write my name and a little message on a cloud shaped piece of wood. Then I dropped it into the slot at the top of the frame and it slid down and nestled all snug like against all the other good wishes. A fun and sweet keepsake for the new babies room. If your event is a wedding this heart frame from Amazon would be perfect. There are all kinds of drop top frames out there so you will have plenty of options whatever you are celebrating.
Large Letter Signed
Another creative guest book alternative that will become decor for your house is the wooden letter. You can get the letter from somewhere like Etsy or grab one with your 40% off coupon from Hobby Lobby. Have your guests sign their name and/or give a piece of advice or write a short message. This is sure to become a family treasure.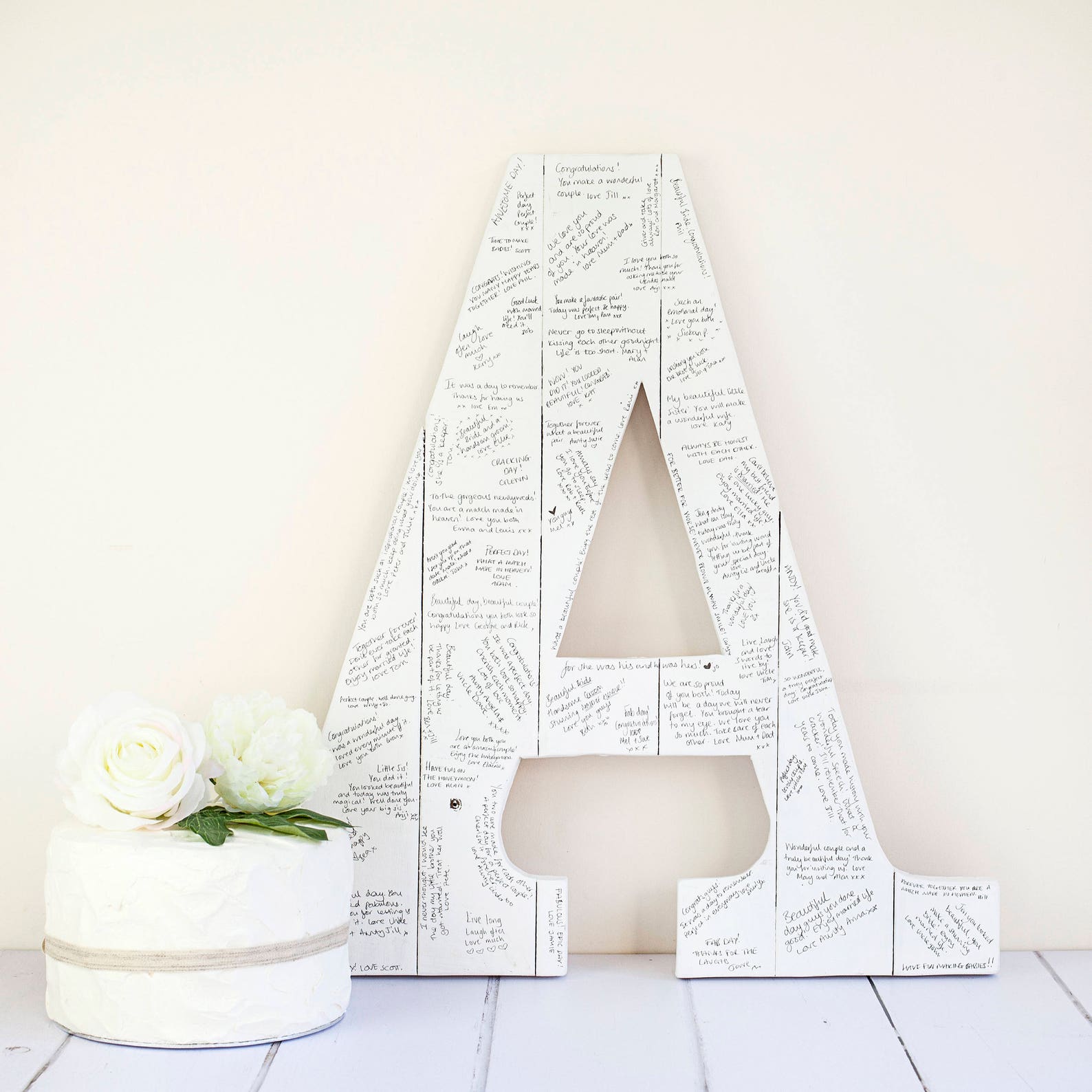 Message In A Bottle
A fun way to remember who came to your wedding (or other event) would be to have them write a message and leave it in a bottle. I've also seen it referred to as a "tip jar". Your guests can leave their advice or a tip for the new couple or new parents.
Polaroid Guest Book
Seeing is believing. Getting to see a picture of each guest that comes to your celebration would be a walk down memory lane in the years to come. For this Polariod guest book you can have someone stationed at the table to take the Polaroid pictures. Or let your guests go for a selfie. Either way having a picture to go along with the good wishes would be a great alternative to your everyday guest book.
Message On A Diaper
This is best suited for a baby shower since your guests will be signing and leaving a tip/message on a DIAPER! What a creative way to capture who came to celebrate and remember them later as you change diapers. These are meant to be used so they won't be a long lasting treasure but they are sure to put a smile on your face when you use them and read the tips/notes.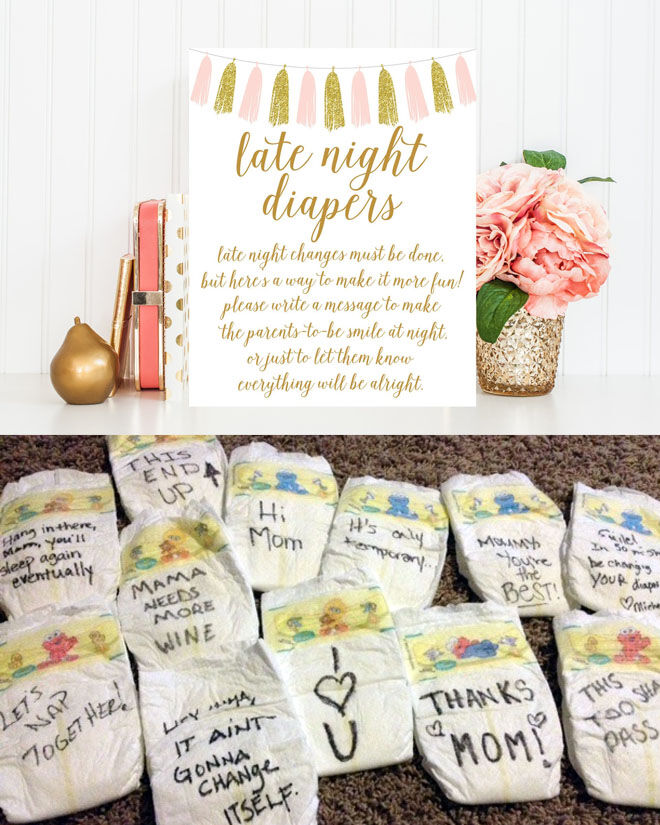 We love to have memories of those who celebrate our big events with us. Instead of a regular guest book try one of these creative guest book alternatives. It not only documents who came but gives you an opportunity to receive advice or tips along with something that you can keep as a treasure forever.