Halloween Lunch Box Jokes That Are Scary Funny
Halloween is my favorite holiday! With my daughter now in first grade I get to make her a lunch for school each day (these are my favorite lunch containers). I've had fun using my free printable lunch box jokes, but as Halloween approaches I wanted something themed for the season! These jokes are easy to read and easy for kids to understand! Your child can share these jokes with all of their friends at the lunch table!
Best of all, they are a free printable! Just scroll below to print the document and your kids will have giggles along with their lunch! What a great way to help them through their day!
Halloween Jokes Printable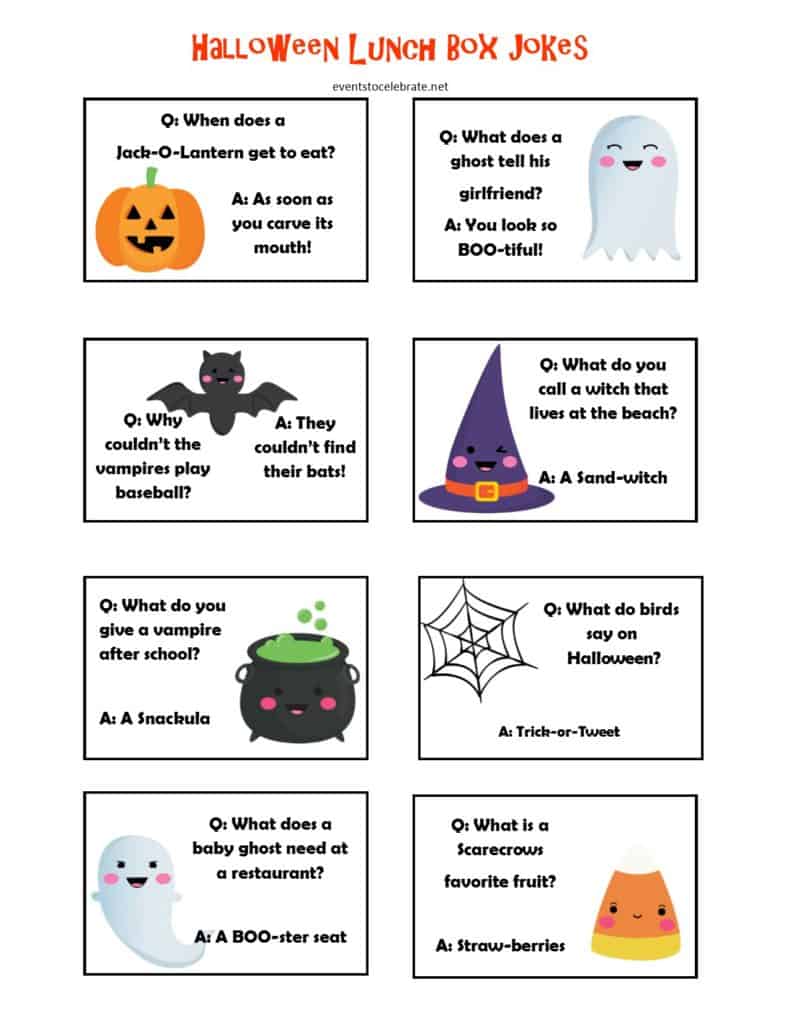 Still working on your Halloween Costume? Well, if you're up for a DIY project – check these costumes out. It's not too late to put your very own costume together and you might not even have to spend any money. Get creative in your closet or at the thrift store. If you are not a DIYer, throw on one of these funny shirts and you're all set!
Happy Halloween!
Rules for Use:
Printables are for personal use only
Printables may not be sold or modified in any way
If featured, please give credit and link back to this post