Kindy 500 Car Rainbow Dash
My daughter is participating in the Kindy 500 this week at school. We had so much fun creating this Rainbow Dash Kindy 500 car. The Kindy 500 is an activity for the kids in Kindergarten where each child brings a cardboard box to "drive" to visit the different monuments in the USA and learn about them. This is such a cute Kindy 500 car idea!
Kindy 500 Rainbow Dash Car
I started with a large cardboard box and cut off the flaps on the bottom and cut portions of the top flaps, then reinforced everything with some wide masking tape.
I purchased a blue plastic table cover and folded it into thirds (so what I wrapped the box in was 3 layers thick to help hide the box markings). Then I wrapped it all up like a present and used clear Duck tape.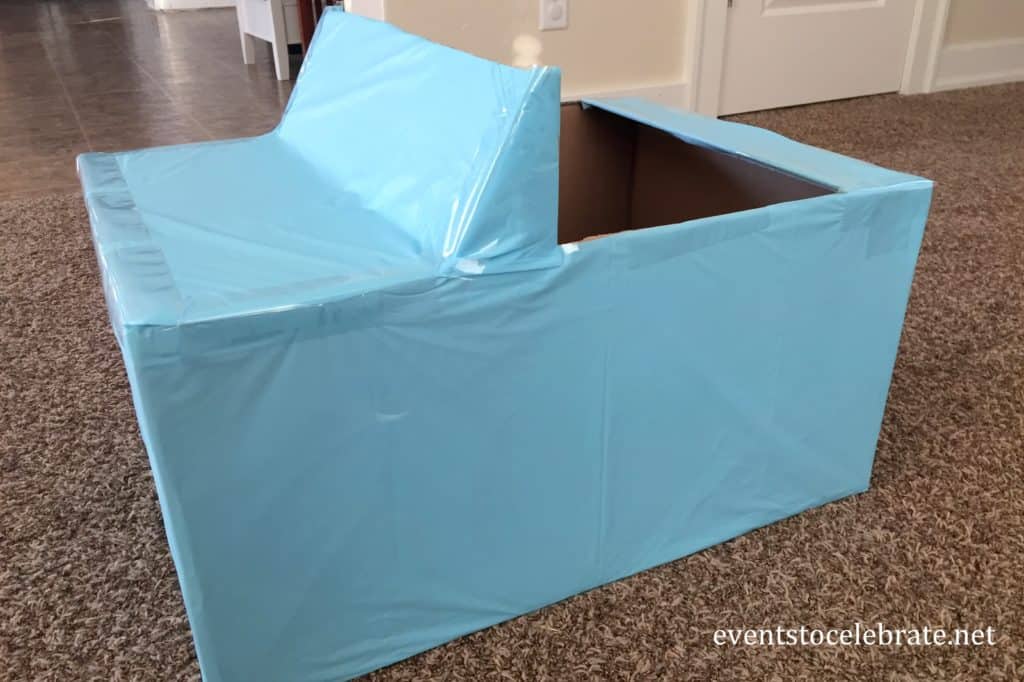 Accessories
For the accessory elements I made a license plate, printed off the cutie mark (I just googled Rainbow Dash Cutie Mark and printed out a picture that came up), and cut ovals out of different color card stock paper and made the eyes.
I purchased a rainbow package of tissue paper to use for the mane and tail.
I created the mane by gathering one sheet of each color. Then I trimmed the length of the tissue paper to be just a few inches longer than the hood of the car. I used a hot glue gun and glued each piece of tissue paper running along the middle line of the hood. Then I placed a few dots of glue in places at the other end where I wanted the tissue paper to stay put so it wouldn't end up hiding any color when she moved.
For the tail I took one sheet of each color and used a rubber band to hold one end. I then tucked and glued the cinched end to the tailgate and scrunched the tissue paper to give it a little bit of body.
The final touch was to add black paper plate wheels that had tissue paper circle embellishments and TA-DA! I have since added a ribbon from side to the other that will loop over my daughters shoulders to help her hold it up like a popcorn vendor at a baseball game.
**I know that Rainbow Dash has wings, trust me, my daughter told me at least a dozen times. I decided not to add them because I was worried they wouldn't fit through the door, make it harder for her to move around or just get broken off. I considered drawing them on until I remembered that I'm a horrible artist.