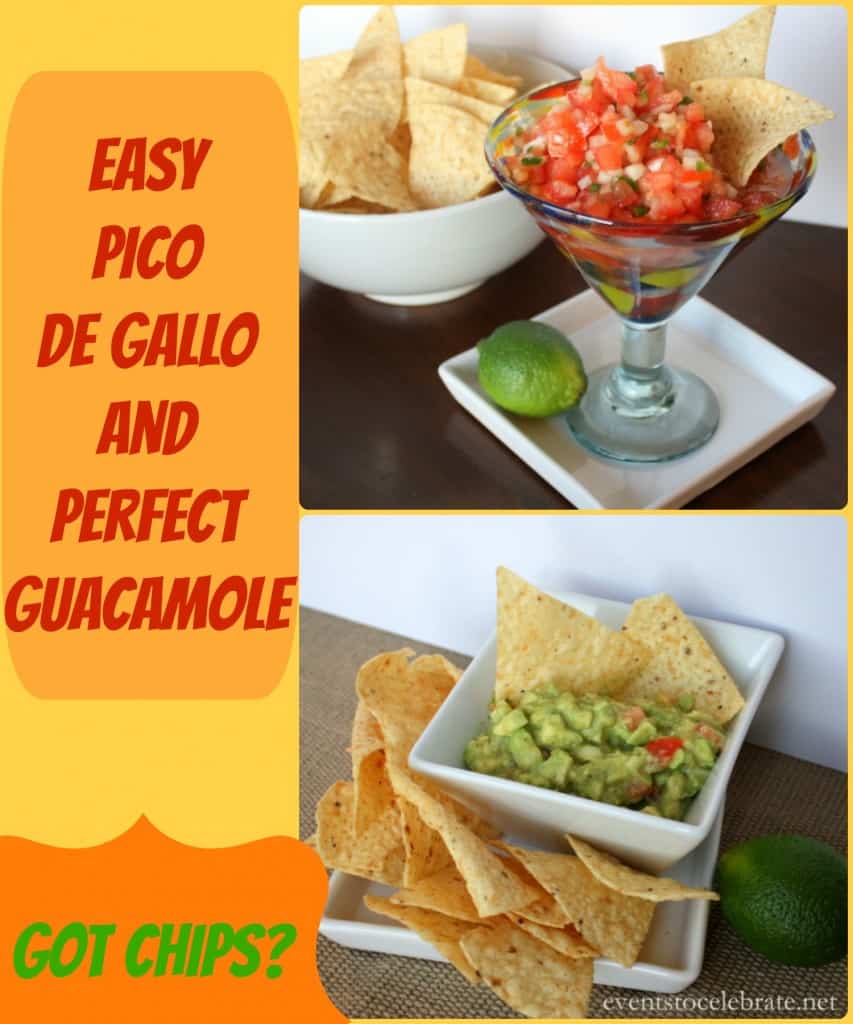 February 24th is National Tortilla Chip Day! Ole! Why is it so easy for me to get behind the celebration of national food holidays? This one is especially easy. I'm passionate about food and I happen to LOVE Mexican cuisine. I base my opinion of Mexican food restaurants solely on their chips, salsa and guacamole. I could eat it everyday. So, I felt compelled to develop what to me are the perfect pico de gallo and guacamole recipes. I like a lot of lime, so if you don't – just hold back a little on what I suggest.
Homemade Pico De Gallo Recipe: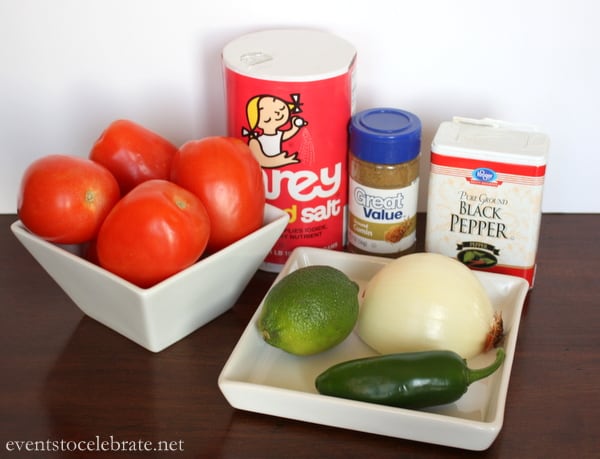 *Obviously, garden fresh tomatoes in the summer are going to be best, but you'll be surprised how great it tastes year round with tomatoes from the grocery store!
*I forgot to picture the garlic clove and cayenne pepper – I was a little too excited to do the tasting! 🙂pe Card
Pico De Gallo Recipe
4 Roma Tomatoes – diced
1/2 White Onion – diced
1/2 Jalepeno Pepper – remove seeds/veins and dice finely
1/2 tsp Ground Cumin
1 tsp Salt
1/8 tsp Ground Black Pepper
1/2 Lime – juiced
1 clove Garlic – minced
Homemade Guacamole Recipe:
*My avocados were a bit small, so I should have used 3 instead of just 2. 
Guacamole Recipe
2 large Avocados – mashed
1/2 Lime – juiced
1/3 cup Salsa
1/2 tsp Garlic Salt
Salt & Black pepper to taste
 This pico de gallo and guacamole recipe are simple enough to do any night of the week! What will you do to celebrate National Tortilla Chip Day?!
Like us on Facebook. Follow us on Twitter. Keep up on Pinterest. See fun photos on Instagram. Join me in a Google+ circle.