What goes with hours of watching football? Snacks of course. To get your game day started off right try one of these super Super Bowl snacks.
Individual 7 Layer Dips
For it to be a true Super Bowl party there must be dips involved. A 7 layer dip is always a winner but when it comes in its own cup you have taken it to a whole new level. Not only will it taste delicious but it looks so fun with all the colors and layers. Plus it's way easier to scoop out of a cup then trying to corral all that goodness onto your chip while smearing dip all over your plate (been there, done that). This 7 layer dip is a must to be added to your super Super Bowl snacks.
Watermelon Football Helmet
This snack is a definite winner. Not only is it healthy seeing as how it's full of fruit. It is also super festive in the shape of a football helmet. It would be so fun for your guests or family to scoop some yummy fruit out of this Super Bowl watermelon helmet.
Oreo Cookies and Cream Cheese Ball
This sweet treat would be a crowd pleasure in looks and taste. You create the ball by mixing cream cheese, powdered sugar, butter, chocolate syrup and Oreos. Then chocolate chips are added to the outside. You can dip cookies or pretzels so it's a win for your sweet and salty crowd.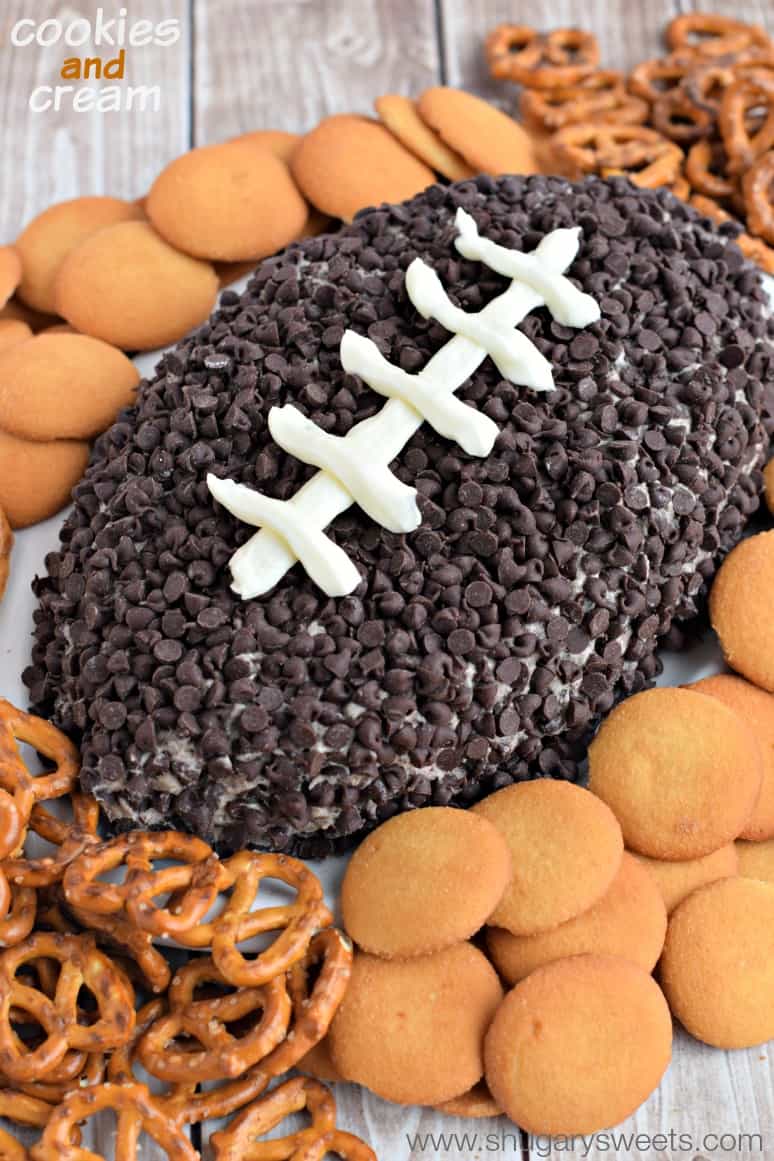 Pigs In A Blanket
Pigs in a blanket is an all time favorite of the little ones at my house. It's as simple as taking a lil' smokie (cocktail weiner/beef or I've even used turkey ones) and wrapping it up in pre made crescent roll dough. Toss them in the oven and TA DA a super Super Bowl snack.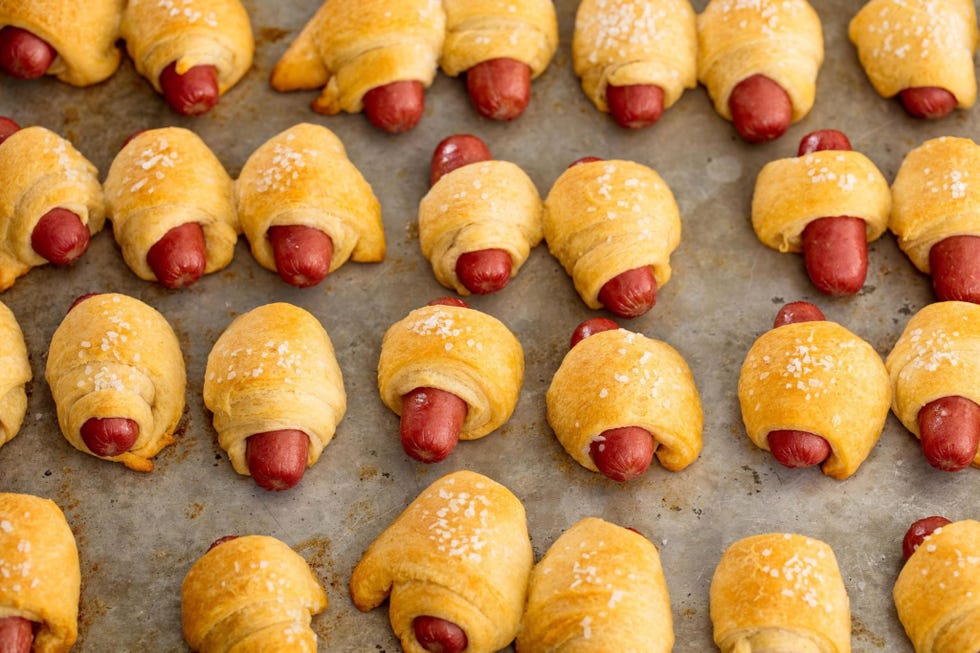 Crockpot Meatballs
It really doesn't get any easier than this. Grab some meatballs (homemade or a frozen bag) and toss them in the crockpot. All you add is BBQ sauce and grape jelly. You can use homemade or your favorite store bought brand. Serve them right from the crockpot or stick a toothpick in them and serve them from a platter. A Super easy snack for your Super Bowl party.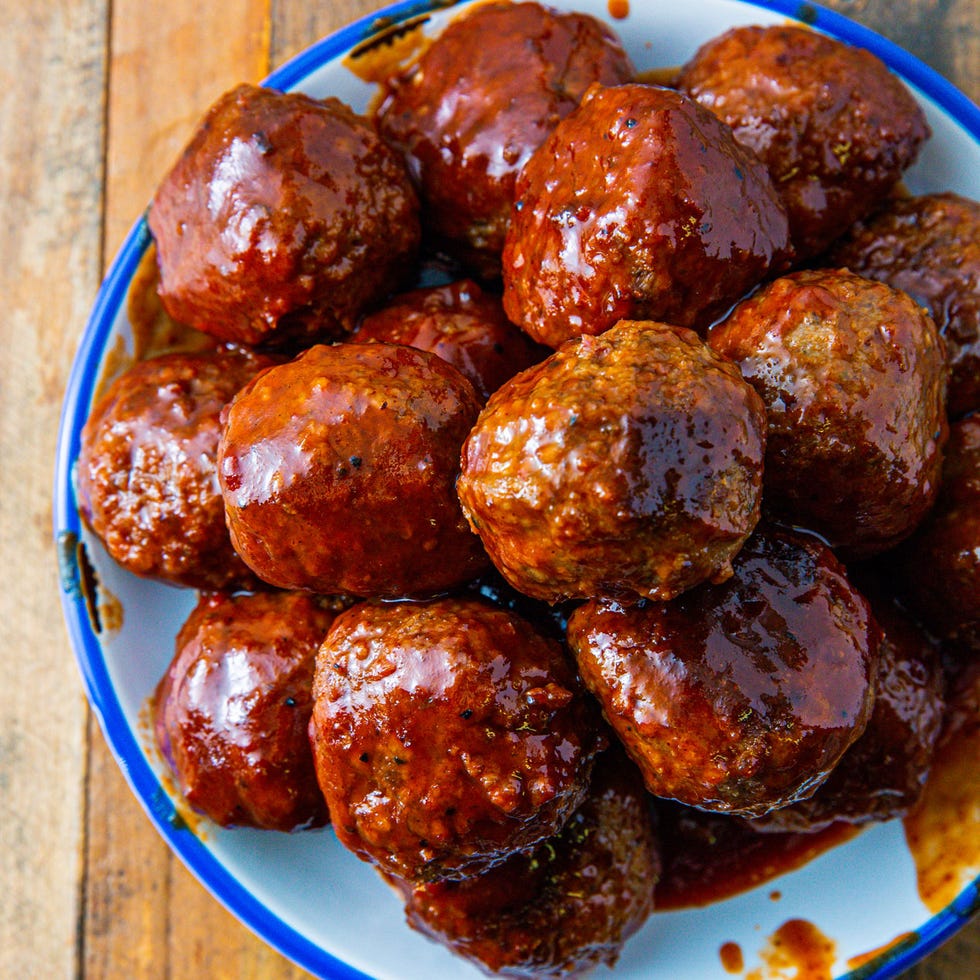 Whether you are a fan of the Super Bowl or are just there for the snacks give some of these super Super Bowl snacks a try.
Bacon Cream Cheese Bread Dip
And finally, the dip that has me licking the bowl, Bacon Cream cheese Bread dip! Get my recipe here!