Ideas For Your Minion Party
Whether you are having a birthday or neighborhood gathering you can't go wrong with Minions. Here are some ideas to get you started for your Minion party.
Minion Fruit Platter
You can use this Minion fruit platter as a table centerpiece, refreshments, or even in place of the cake. It's just that cute. It's as simple as buying fruit and some Minion eyes (printed from online or bought with other Minion decorations). This is a Minion party idea that anyone can recreate.
Party Rules
Gru's rules would be an appropriate addition to your Minion party. You could hang it on the front door or set it on your serving table. You can get this FREE printable at Somewhere in the Middle.
Minion Front Door
Your guests will know they are at the right place when they are greeted at the door by this big Minion. You could use colored paper and plastic tablecloths to bring this Minion to life.
Pin the Goggles
A new spin on an old classic. You could use anything from paper to felt to make this game of pin the goggles for your Minion party.
If you're not up for making your own game you can get this free printable version of the game from HaleGrafx.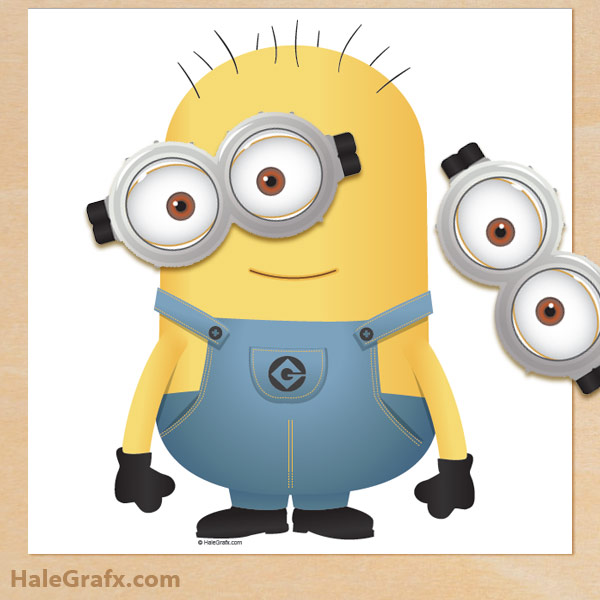 Minion Bingo
Sticking with the old school games here's one for Minion bingo where you can see pictures of all your Minion favorites. The game also has a FREE printable. Love it!
Minion Moon Pies
Looks like a lot of these Minion ideas are blasts from the past. This Minion party snack starts with an old favorite, the moon pie. Then add a few extras to turn that yellow treat into a Minion to be eaten.
Minion Party Favor
This treat bag in the Minion colors and with the epic banana would be adorable to send home with your guests. The printable is FREE so all you have to do is hunt down some blue gumballs and banana candy.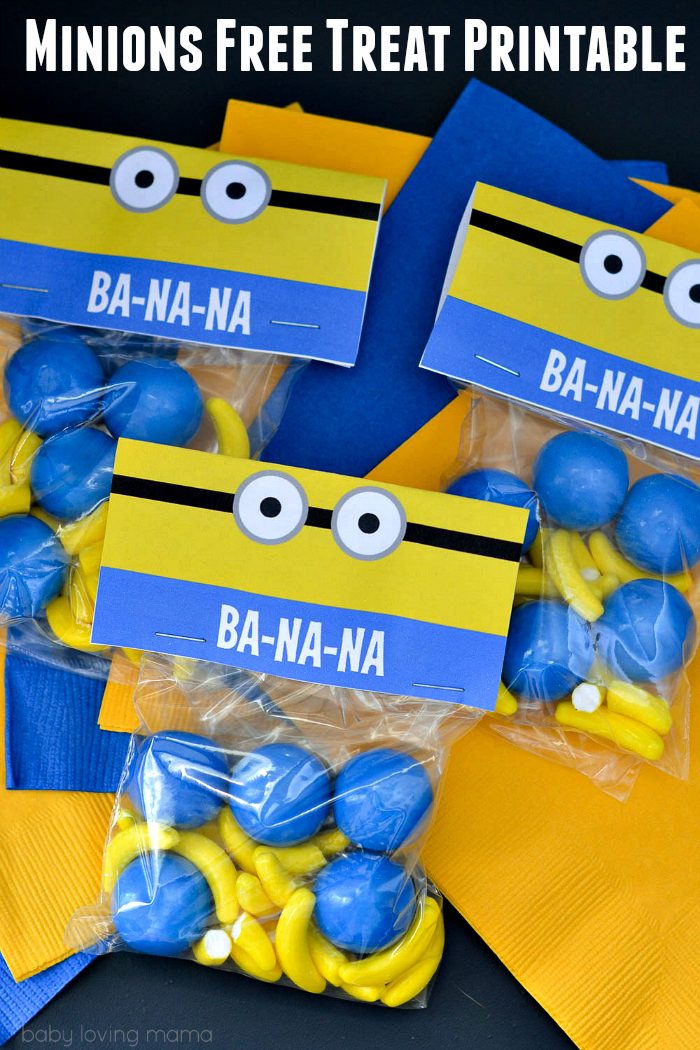 Minion Cake
My favorite thing about this cake is that there is a possibility that I could actually recreate it. The cupcake eyes are perfect for goggles and add so much character to the cake. Perfect for your Minion party.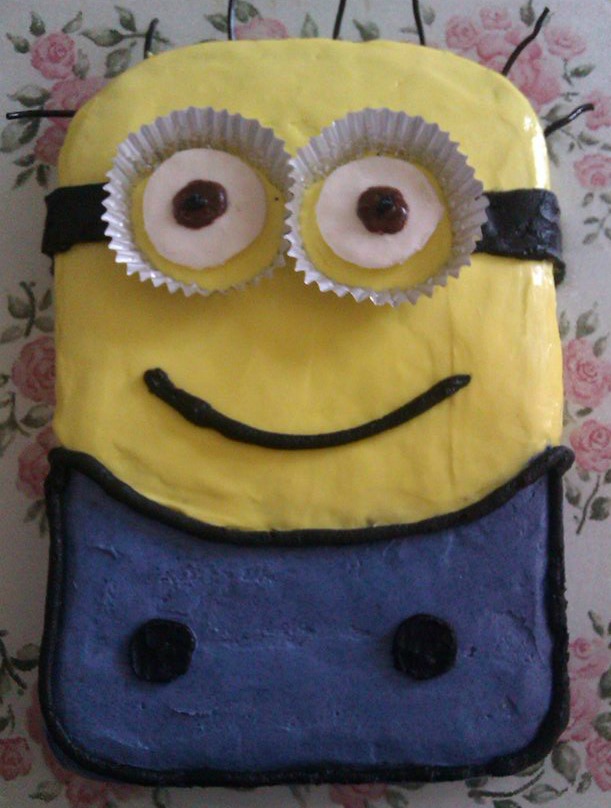 You can't go wrong when you have a Minion themed party. There are so many ideas to bring these little yellow guys to life. Use some of these ideas for your Minion party to get the party started.