15 Christmas Short Stories and Books for Kids
New Christmas stories that will be a tradition for your kids every season!
What are some traditions that your family and friends have for the holiday season?
Reading from Luke 2 on Christmas day is one that my family does every year. While the story of the Nativity and birth of the Christ child is likely the most read story during the holidays, there are tons of other cute stories that are great to share with your kids.
Here are 15 books and short stories that your children will love reading with you this Christmas!
1. "The Gift of the Magi" by O. Henry
This is probably one of the most famous Christmas short stories. It tells the tale of a couple that wants to get each other something meaningful for Christmas, but can't because of their financial situation. Each one makes a sacrifice to get a heartfelt gift for the other. The results are comical and telling. Definitely a tender story!
2. "The Polar Express" by Chris Van Allsburg
You've probably seen the animated children's movie, but did you know it was a book first?! And not just any book, but a Caldecott Medal winner!
The Polar Express follows the story of a boy who believes that on Christmas Eve you can hear the sounds of bells on Santa's reindeer. He boards a magical train in the middle of the night and has quite the adventure. Your kids will love reading this book AND watching the movie!
3. "'The Night Before Christmas" Poem by Clement Clarke Moore
"'Twas the night before Christmas and all through the house, not a creature was stirring. Not even a mouse"…..Sound familiar? Ok this is seriously one of my favorites! They took Moore's classic poem and turned it into a picture book. Genius. This story is great for anytime during the Christmas season, but is especially fun to read on Christmas Eve!
4. "How the Grinch Stole Christmas" by Dr. Seuss
Similar to The Polar Express, How the Grinch Stole Christmas! is also a book AND a movie. In fact, there is an animated and a live action version of the movie. In this book, we see how the sinister Grinch plots to take over Christmas. If he can't enjoy Christmas, then no one can! However, he has a change of heart that leaves the reader feeling like anyone is capable of doing good. This one is a fan favorite at my house for sure!
5. "The Christmas Orange" by an Anonymous Author
Christmas is all about giving, and so is this short story! It tells of an orphan boy and his generosity in sharing what little he has with the other children in the orphanage. This is a heartwarming tale that's perfect for reading as a bedtime story.
6. "A Charlie Brown Christmas" by Charles M. Schulz
Charlie Brown is a classic American character. A Charlie Brown Christmas comes from the TV special and documents Charlie as he tries to discover the joy of the holiday season with the rest of the Peanuts gang. It is a warm holiday story incorporating familiar characters and Christmas fun!
7. "A Christmas Carol" by Tony Milton and Charles Dickens
Every Christmas Eve my family watches The Muppet Christmas Carol. Because of our tradition, this story holds a special place in my heart! It is a perfect tale to read with your little ones. This is a picture book rendition of Charles Dicken's classic about the old, mean man Ebenezer Scrooge. He absolutely loathes all things Christmas until one night he is visited by 3 ghosts who help him see Christmas in a new light.
8. "A Christmas Stocking Story" by Hillary Knight
This is a fun little book about a group of animals who's stockings and gifts get a little mixed up. Despite Santa's mistake, the stork, hippo, lion, fish, elephant, snake, fox and bug are able to have a happy Christmas! Cute, right?
9. "Little Blue Truck's Christmas" by Alice Schertle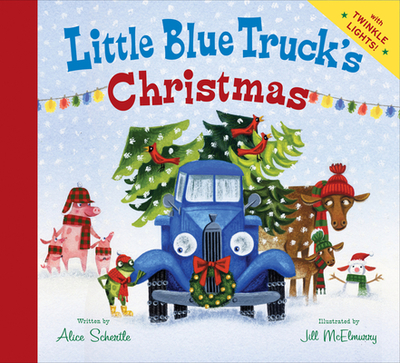 The holiday season is a time for cheer and joy. In this story, Little Blue Truck is helping to bring that cheer to others while delivering Christmas trees to his animal friends. The book is designed for a younger audience, but the pictures and story are enjoyable for many different children!
10. "Rudolph the Red Nosed Reindeer" by Barbara Shook Hazen
Santa couldn't be Santa without the help of his trusty reindeer! This children's book mirrors the 1964 TV special in telling the story of Rudolph, a reindeer excluded because of his red nose. When a storm threatens Christmas, Rudolph is recruited to help save the day with his unique nose!
11. "Frosty the Snowman" by Diane Muldrow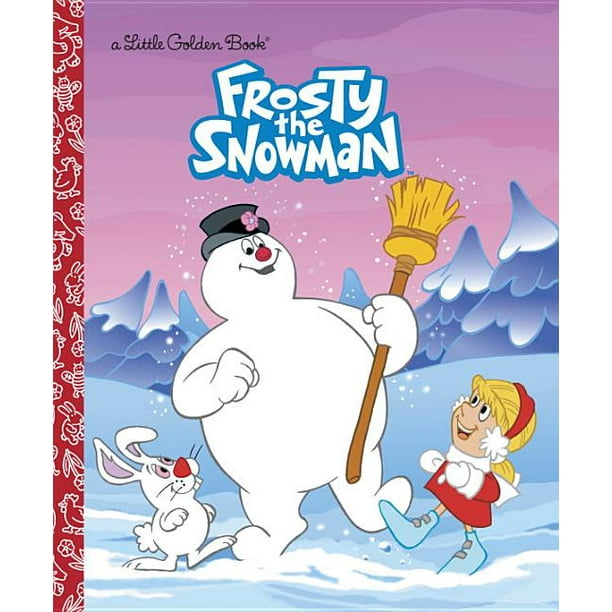 Did the jingle come to mind when you read the title? It does for me! "Frosty the Snowman" is one of those songs that just gets stuck in my head during the holidays haha. I love this story though, because it talks about a group of kids who find a friend when they put a magical hat on a snowman. After you enjoy the book, watch the 1969 TV special to see Frosty really come to life!
12. "Paper Bag Christmas" by Kevin Alan Milne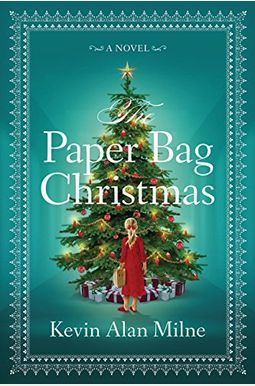 Wanting a book that helps shine a light on the true meaning of Christmas? This book tells the story of 2 brothers who fill out their lists for Santa. They are surprised when the mall Santa tells them they won't be getting what they asked for. Instead they are both given special assignments to befriend other kids in the children's ward. This experience touches their lives in a way they didn't foresee!
13. "Gingerbread Baby" by Jan Brett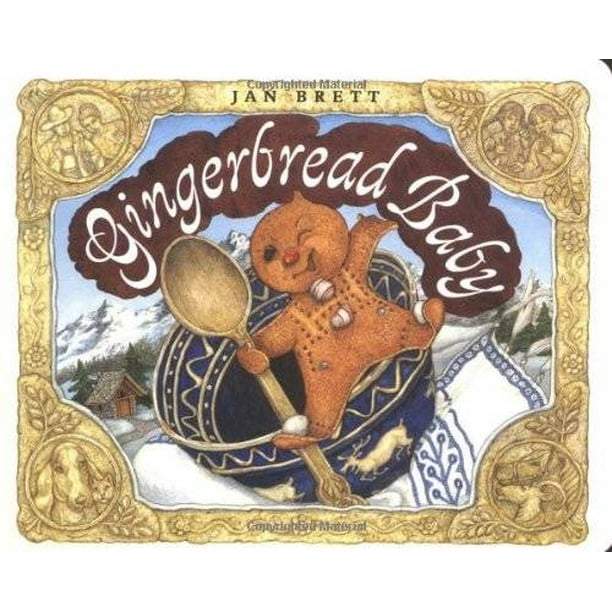 If you're like me then you LOVE all the treats during the holiday season. This book is about a boy and his mom who are baking together. One of their gingerbread escapes and is chased after by a crowd. Read this book alone or enjoy it with some cookies and milk! Maybe even make gingerbread to share!
14. "The Mansion" by Henry Van Dyke
The Christmas season is about focusing on those around us rather than ourselves. "The Mansion" tells the story of John Weightman, a man who fills his life with fancy, nice things. One night he dreams he dies and enters the Celestial city. He assumes that he will have the greatest mansion there, but instead learns the truth about laying up treasures in Heaven. With messages about being selfless and our journey of personal growth, this book is a great one for story time with the kids.
15. "One Wintry Night" by Ruth Bell Graham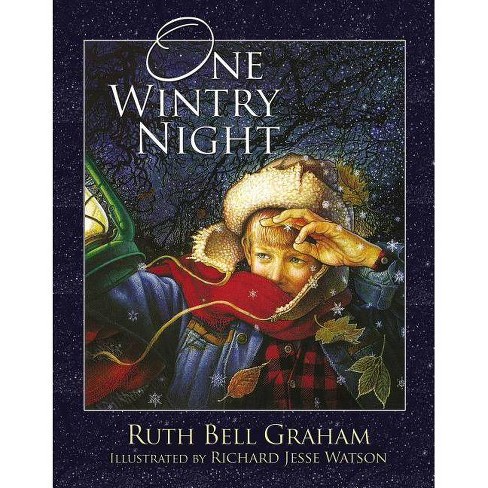 Does it snow where you live during the winter? It sure does for me! One Wintry Night tells of a boy, Zeb, who finds refuge at a cabin while waiting out a storm. The woman there tells him the story of the world's creation, birth of Christ, and His resurrection. The boy comes to see God's plan in a new way and the reader is left with a unique telling of the original Christmas story! Super cute!
Where to Buy/Access these Books:
Share your favorites!
Now I know that this is only a short list of the many great books for kids during the holidays, so if you have a favorite that isn't on here, leave a comment with the book title! I'd love to find more cute Christmas stories, and I'm sure others would as well.