Kids Party Craft: Glittered Clothespin Magnets
Looking for a fun, easy for all ages and inexpensive craft for an upcoming birthday party? I've got the perfect solution! A few Saturday's ago all the women in my family got together while all the men went off to a meeting and we ate pizza and made these adorable glittered clothespin magnets. It was something I just put together at the very last minute because I had the supplies in my craft stash and it turned out to be A LOT of fun! What surprised me the most was that I think I had as much fun doing them as the teenage girls, the tween girls and the younger girls (all the way down to age 5).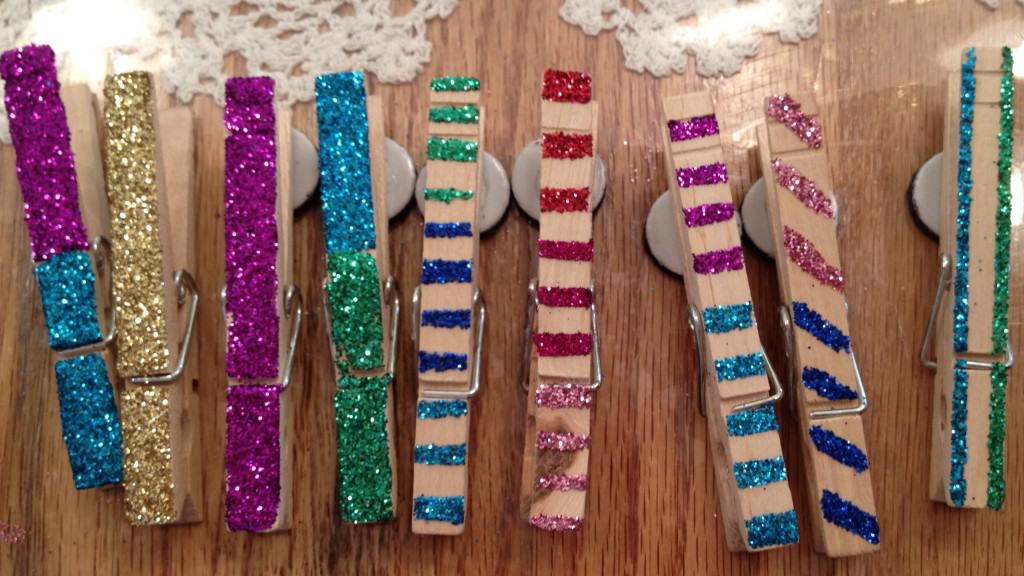 Supplies:
Clothespins
Assorted glitter colors
Masking Tape
Elmer's School Glue
Magnets (ours were self adhesive)
Use the masking tape to mask off any areas you don't want the glitter, apply the glue in a thin layer, dip it in the glitter and then remove the tape to show the cool design. Then, simply add the magnet to the back and ta-da! you've got a craft!