9 Thanksgiving Crafts for Kids: Round-up
This Thanksgiving, have some crafts ready for the kids. These Thanksgiving crafts are fun and easy!
Every bit of me LOVES Thanksgiving! There is an abundance of really delicious food, a great heritage to the holiday, time with family and friends and the opportunity to reflect on your blessings.
These Thanksgiving crafts for kids will be perfect in helping you teach your little ones about the season, or just have some themed holiday crafting fun! I've rounded up a few ideas and want to share them with you.
Thanksgiving Crafts For Kids
1) Gumdrop Turkeys
Like I mentioned in my earlier post, these are great for preschool kids, an elementary school class, or just a fun activity for the kids on Thanksgiving while dinner is cooking. I love the red cinnamon flavor gumdrops. Yum! For the full post, go here.
2) A Thankful Tree:
Make a tree and let all of your guests write things they are thankful for just before dinner. Fill the branches with the bounty of blessings you have in your life! For details on how I made this one, go here.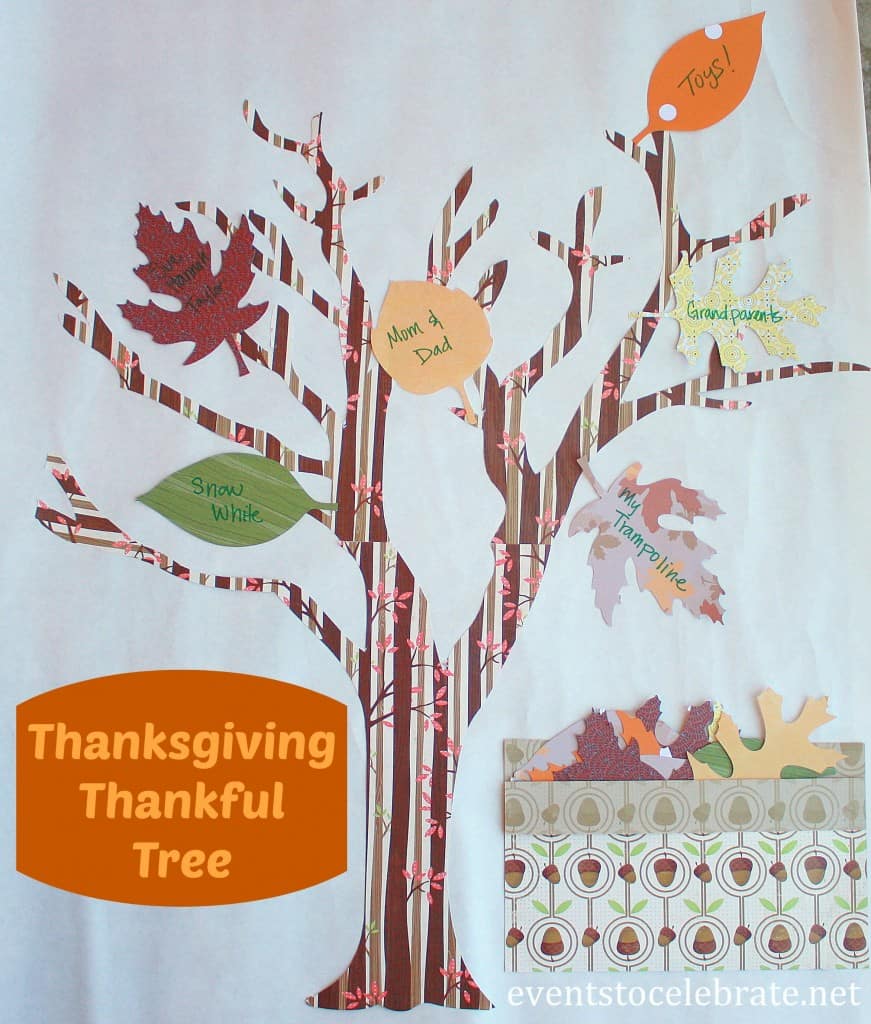 3) DIY Placemats:
Keep those little ones busy with this fun craft! They can make one just for themselves or for everyone at the dinner table! For the supplies and more details, go here.
If you aren't up for making them from scratch, there are a lot of really cute Thanksgiving coloring placemats you can purchase.
4) Fall Leaf Wreaths:
My friend Heather did these with her preschool. After a nature walk, they each glued their found leaves to a simple paper plate. I want to make one with my daughter so bad so we can hang in in our home!
5)
Paper Bag Turkeys:
Using a paper bag and some construction paper, kids can write or draw what they are thankful for on each feather. Simple and super cute! Click here for more details on a full Thanksgiving party for kids.
6) All Things Heart & Home: Pinecone Owls
If you have some pinecones around your yard, these owls would be awesome!
Need supplies?
If owls aren't your thing, check out the pinecone turkey!
Need some felt? ASSORTED ACRYLIC CRAFT FELT
Need some craft foam sheets? Assorted Foam Sheets 12-Inch by 18-Inch
A fun craft, or a table centerpiece, these leaf candle jars are so pretty and festive.
These Thanksgiving crafts for kids are simple, inexpensive and will provide an afternoon of fun crafting! Happy Thanksgiving!
For even MORE Thanksgiving crafts and games for kids – check out this post!