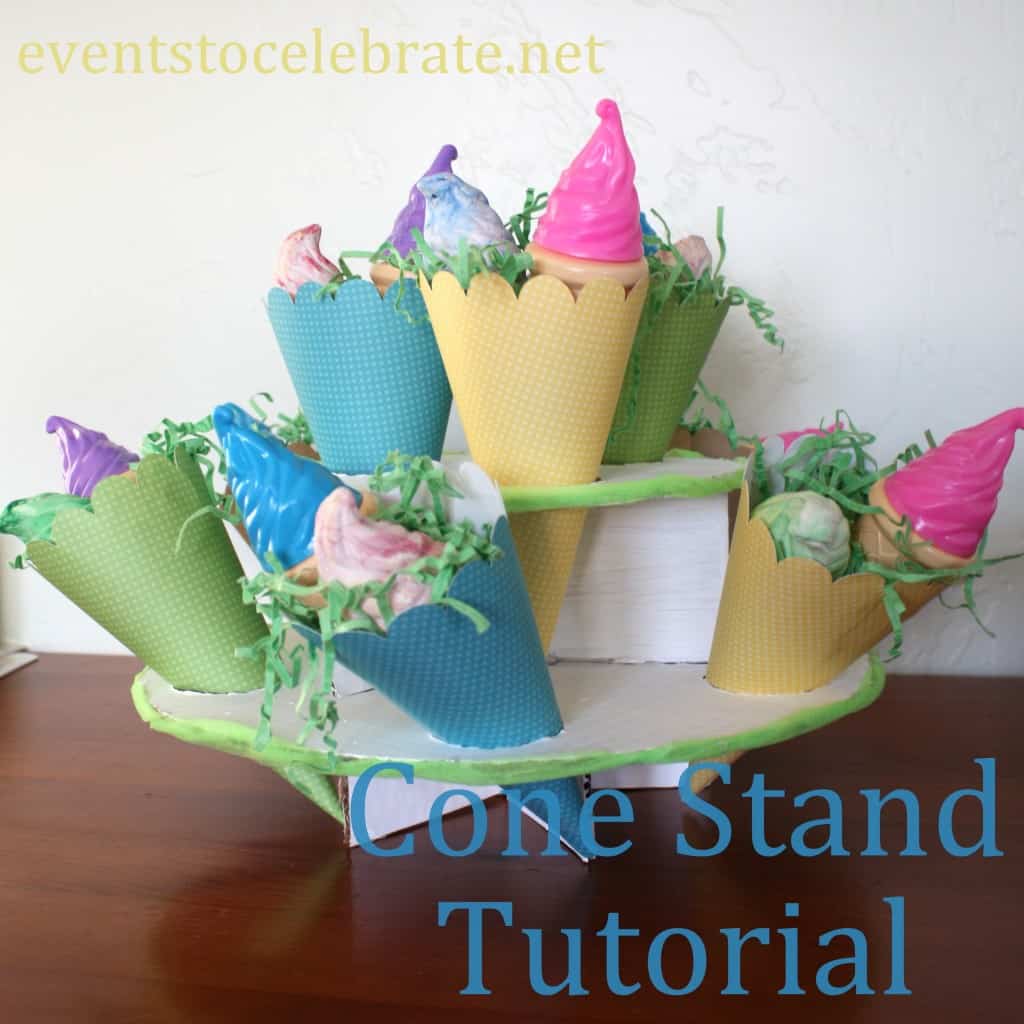 Last month I had an Ice Cream themed birthday party for my husband (post coming soon!). I found myself in need of a cone stand for the party favors and decided to make one out of a diaper box. It took about an hour and sure beat buying one! I was able to tailor it to the number of cones I needed it to hold and I think overall it turned out pretty good considering what it is made out of. 🙂
Here's how it went:
I used a cake stand plate and a salad plate to trace two large circles on the cardboard. Then I used a credit card to trace the 8 legs. I used a box cutter to cut out the circles and scissors to cut out the legs.
Once I had all the pieces cut out I painted them with white craft paint.
Then I used the bottle of my craft paint to trace and cut out the circles for the stand. I did 3 on the top circle and 5 on the bottom. Did I measure? Nope. It turned out just fine. 🙂
Next, I used a hot glue gun to adhere the legs to each stand and then each stand on top of one another.
Lastly, I glued a strip of rolled green tulle around the edges of each level to finish off the edge and filled each cone slot with a fun party favor!